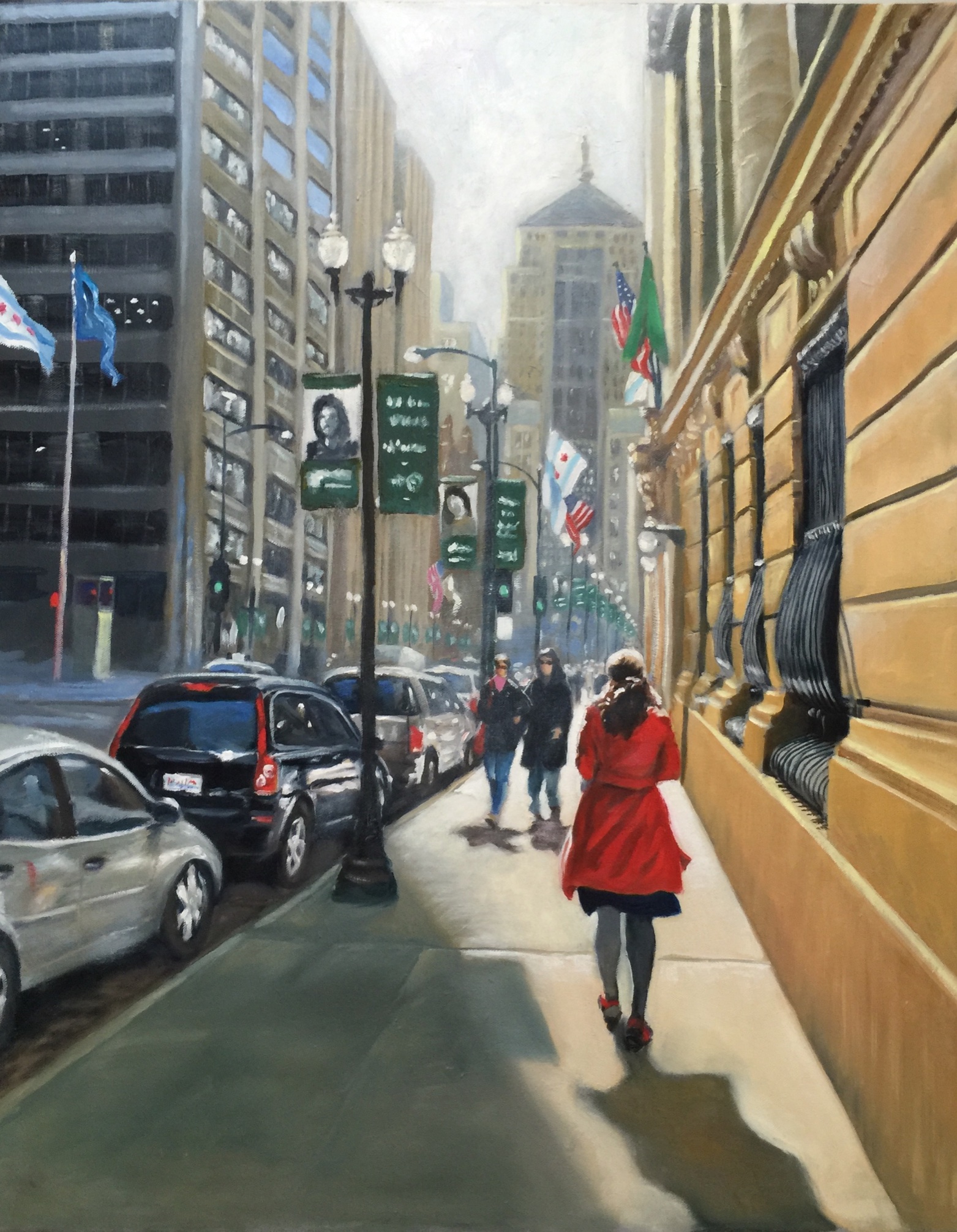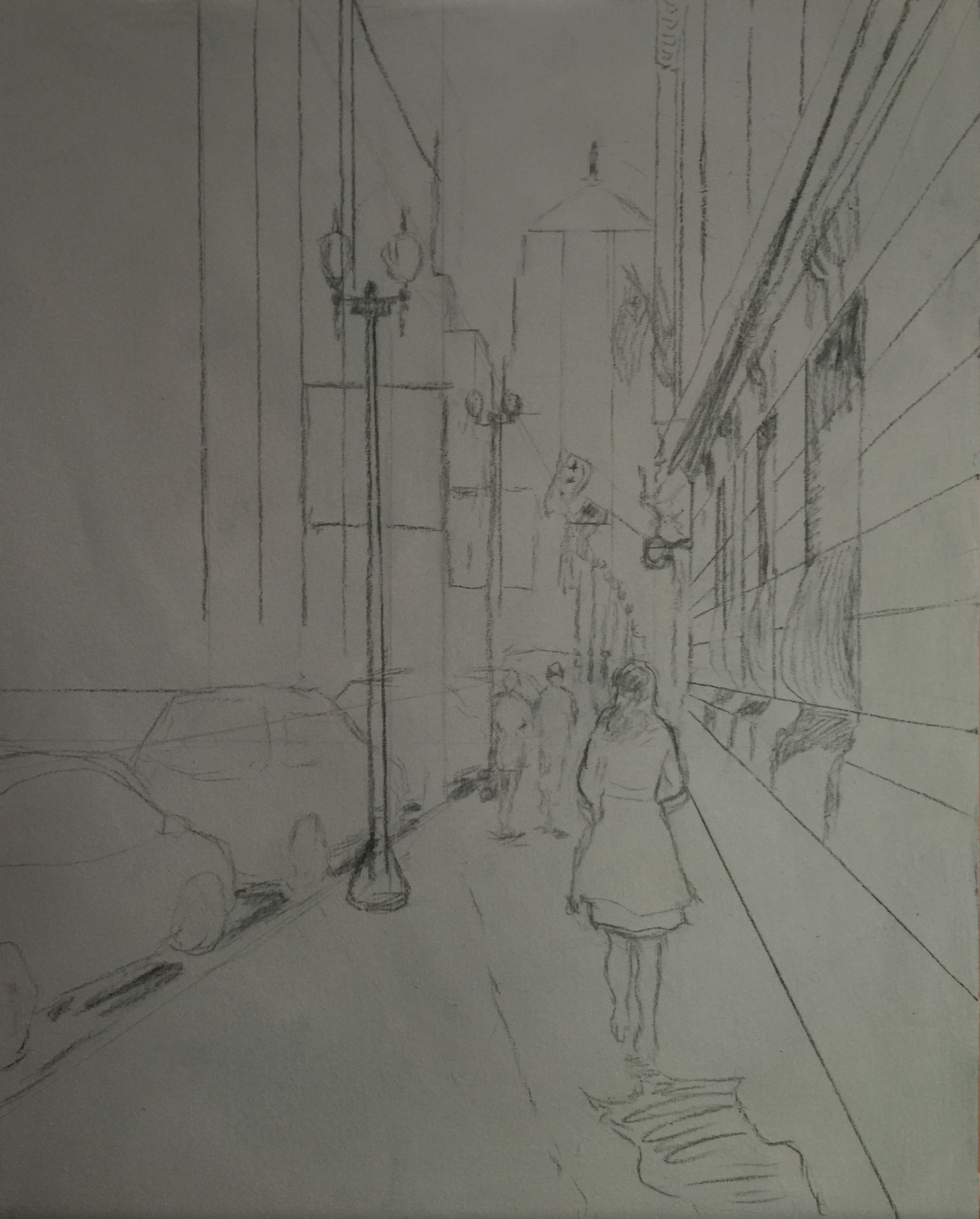 On a chilly Fall afternoon, my friend Marie asked me to run a few errands with her downtown. She was delivering papers to her divorce attorney. While we were walking down LaSalle, I looked up and saw the statue of Ceres on top of the Chicago Board of Trade building and loved how the light and angles seemed to focus their attention on Marie as she was walking. Ceres, was not only the goddess of agriculture, she was also the goddess of fertility and motherly relationships. As Marie walked below her, I thought to myself, "Here is a mother of twin girls. She is taking the steps to make sure they have a happy and productive life. Although divorce is never a pleasant experience. She knew it was the right thing to do for herself as well as
the twins. Ceres was honored during Roman marriages and funeral times and I thought it was fitting to title the piece "Rites of Ceres" because of the situation: The death of a marriage.
"Rites of Ceres" — Oil on Canvas 24"x30"