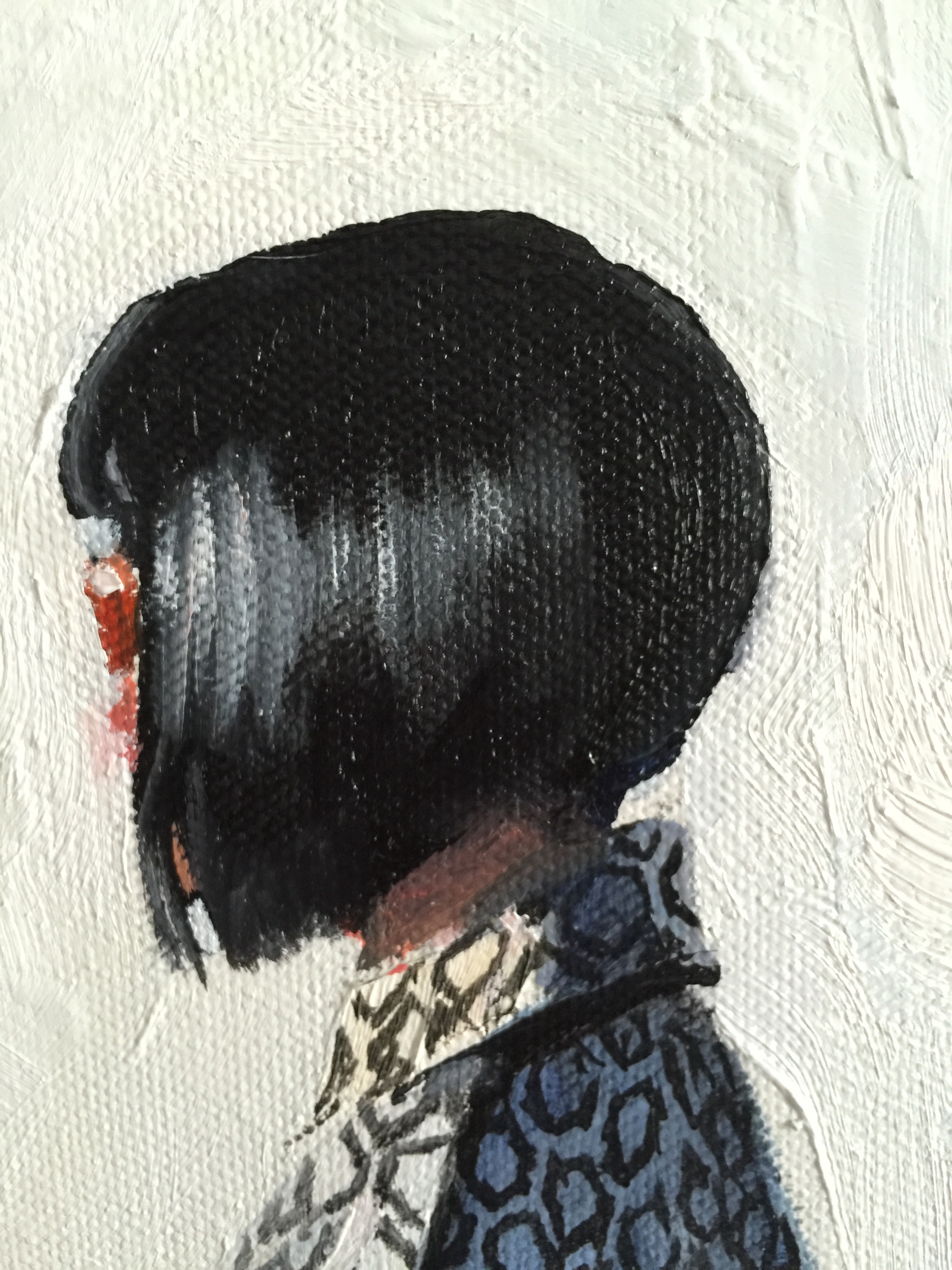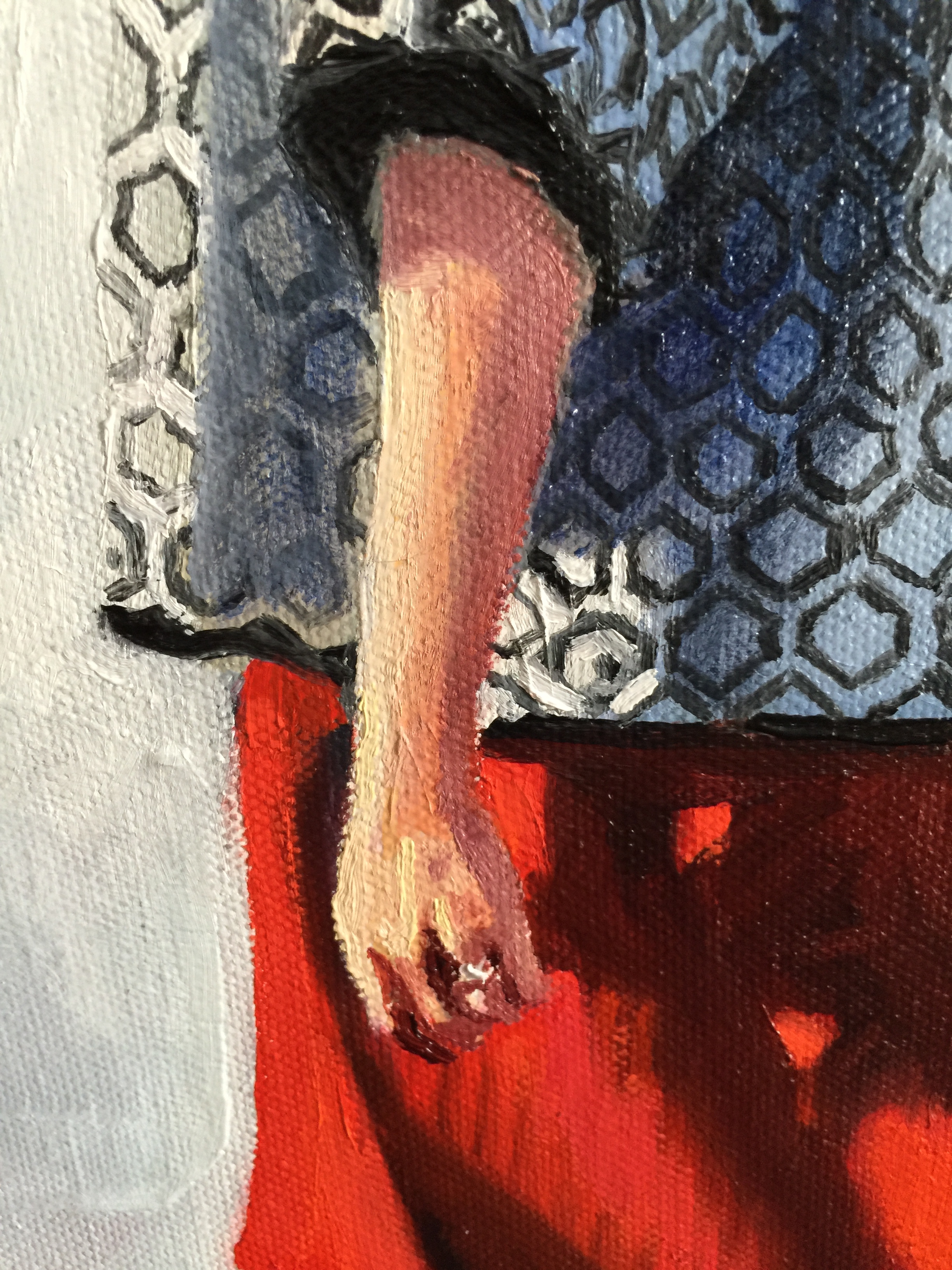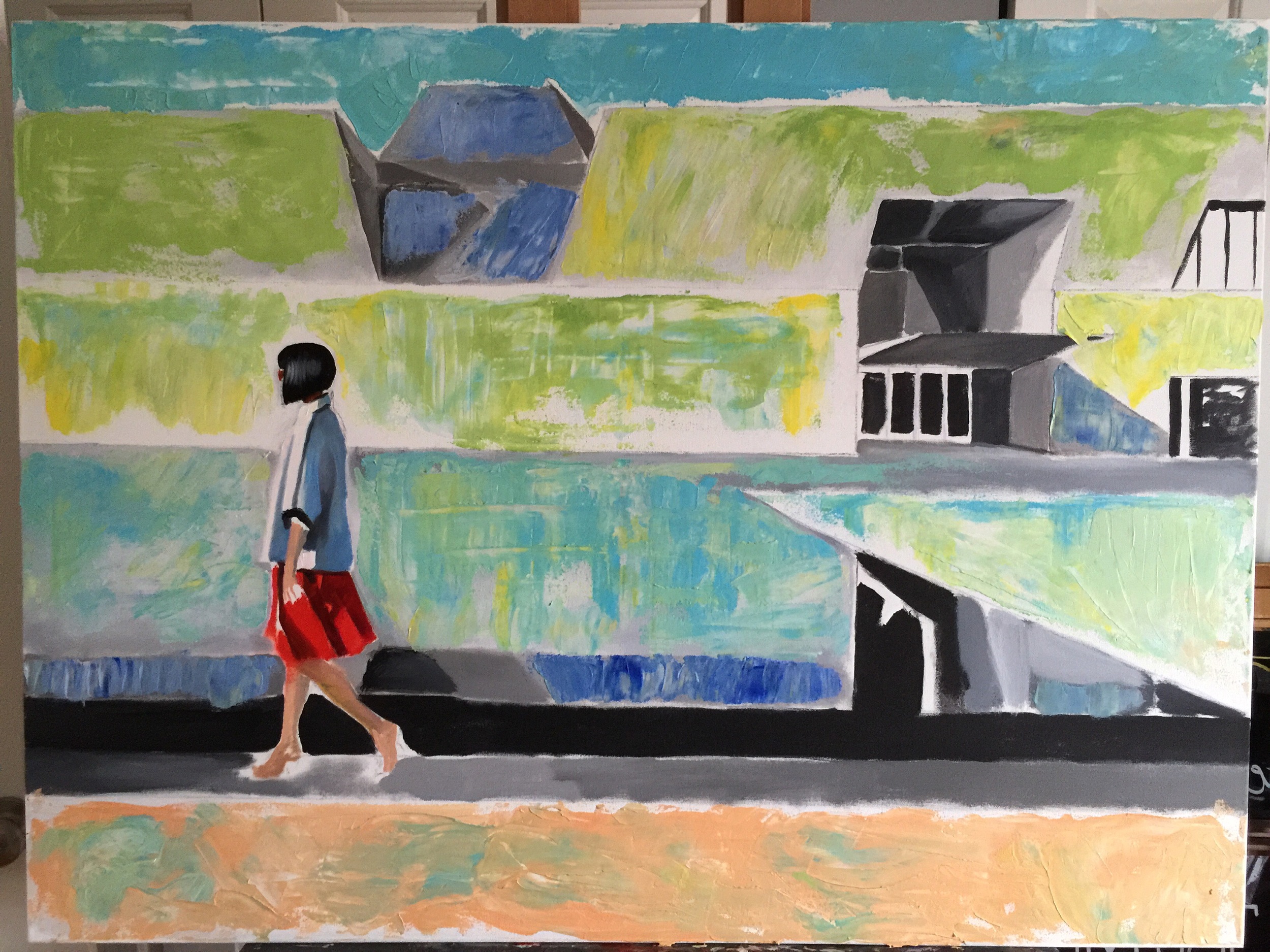 JoAnne, devant le Musée (Currently on my easel)
When I saw the photo of my friend JoAnne walking in front of the AGA Khan Museum I knew I had to paint it. I love the clean lines and the composition and how her red dress draws your eye to her and how her asymmetrical hairstyle works perfectly with the angles of the building. This piece will be finished within the next month. I cannot wait for the final results.
"JoAnne, devant le Musée" — Oil on Canvas 48"x36"